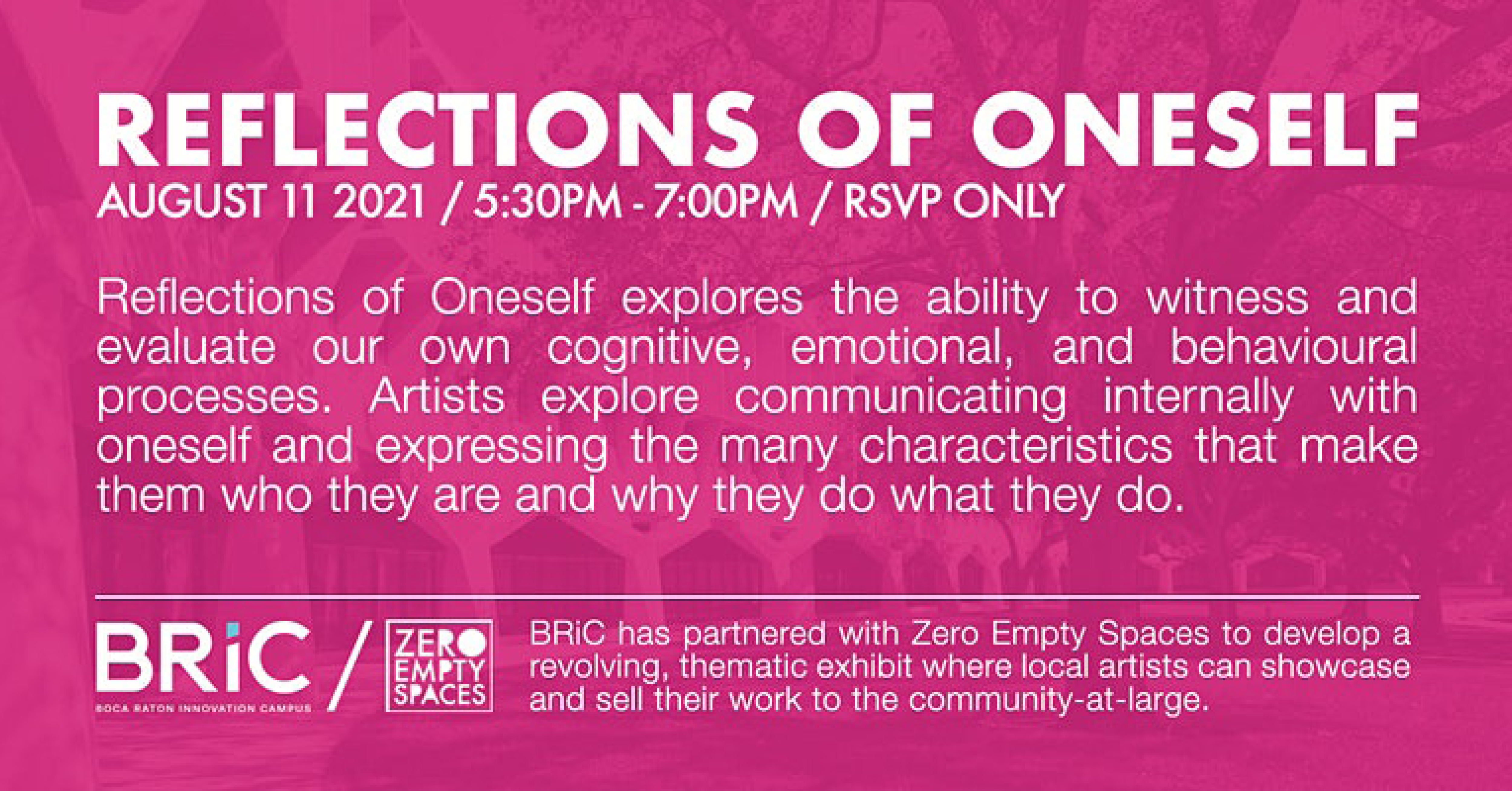 Join us for the Opening Reception for the official launch of "Reflections of Oneself" with the Zero Empty Spaces Co-Founders Evan Snow & Andrew Martineau. Not able to attend? We will have a virtual reality walkthrough experience to view/purchase the artwork after the opening.
RSVP here: https://www.eventbrite.com/e/reflection-of-oneself-art-on-bric-walls-show-curated-by-zero-empty-spaces-tickets-164748452055
Exhibition Summary: Reflections of Oneself explores the ability to witness and evaluate our own cognitive, emotional, and behavioral processes. Artists explore communicating internally with oneself and expressing the many characteristics that make them who they are and why they do what they do.
Full Curatorial Statement: Self-reflection is a process of communicating internally with oneself. The artists are challenged to take the time to think about their character or behavior, analyze the reasons that cause their behavior, where this comes from, what the outcome of their behavior means to them, is it effective for them and express the information gained in their final works.