Join us for a thought-provoking panel discussion, What to call Digital Art now?,
followed by an exclusive look at the new Lynn University NFT exhibit at BRiC.
Date: Thursday, September 14th
Time: Panel Discussion 5:30-6:30 PM | Digital Show & Traditional Art Show 6:30-8:00 PM
Address: 5000 T-Rex Ave, Boca Raton Florida 33431
Drinks and light bites will be served.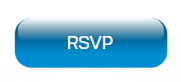 About the Panel Discussion: What to call Digital Art now?
Art that uses technology* has been called: Computer Art, Digital Art, Internet Art, New Media Art, Media Art, Time-based Art, Computer-Generated Art, Pixel Art, etc. Etc. Some of these are categories of art that uses technology* but others have been used as umbrella terms. Many artists and writers prefer simply "contemporary art", yet there is a need for a distinction. Why this need? When does it arise? What term can we all agree to disagree on?
*in this case, specifically computers but all art uses some sort of technology
Panel Members
Ariel Baron-Robbins-Adjunct Professor FIU | Kelli Bodler-Curator-Boca Raton Museum of Art | Dr. Nava Dushi-Professor-Lynn University  | Carla Gannis-Artist and Professor-Tandon School of Engineering NY
List of Exhibitions
"Digitalism 2023" | Lynn University Faculty and Student Work juried exhibition
"New Identity" | Lynn University Traditional Art and Faculty Exhibition
"Screen Deep" | The Loop Art Critique-curated by: Ariel Baron Robbins.  Loop Art Critique is run on the metaverse platform Onland, developed by the non-profit Art & Technology institution The MUD Foundation in Miami, FL.
"For a Limited Time" | Artist: Siebren Versteeg – "the project will be generating a new image every 10 to 15 minutes, capturing the moment's trending events and stories, scraped from the internet, in computer-generated yet painterly collages. Of the roughly 35,000 works that will be generated, 750 will be saved and made available for a limited period, during which collectors can opt to claim them as NFTs, each priced at $300 (or about 0.18 ETH), for their crypto wallet." The series is dropping on Arsnl Art on March 13.
One-of-a-kind History Museum NFT Wing | From the Larry D. Silver Art Collection of "Let us try". The painting deals with Union engineers working in the dense fog building a bridge across the Rappahannock River. Two men were killed after and three were wounded on December 11, 1862. The engineers were able to construct halfway across the river.
Lynn University faculty and students have transformed traditional history paintings from the Silver Collection into 3D dimensional NFTs narrated and verified by internationally renowned historian, Dr. Robert Watson, faculty member at Lynn University. This is a collaboration between the College of Communication and Design and the College of Art and Sciences at Lynn University. 
Holocaust and Genocide Project | In 2023, Lynn University invited a survivor of the Holocaust, Laszlo Selly, to speak with students.  Students participated in the GenZStory Expression Workshop, making creative projects that reflect on the survivor's story through art, poetry, music, film, blogs, etc.  These monitors display students' creative projects and a video of Laszlo Selly, telling his story. The videos and projects have been minted as NFTs.     This exhibit is generously supported by the Richard L & Lois S Werner Family Foundation. At the College of Communication and Design, we are changing the way people think of digital artwork. Before NFT technology, the viewers' perception of the artwork was that they were not viewing an original, merely a digital copy. With the advent of NFT's, it may be possible now to view an original in more than one location.
Art on BRiC Walls is the name encompassing all the walking art exhibitions throughout BRiC's miles of corridors in support of Art in Public Places. The Lynn NFT gallery is part of BRiC's long-term vision in an effort to integrate art and technology into the ecosystem of the campus. Lean more at workatbric.com/art-on-bric-walls.