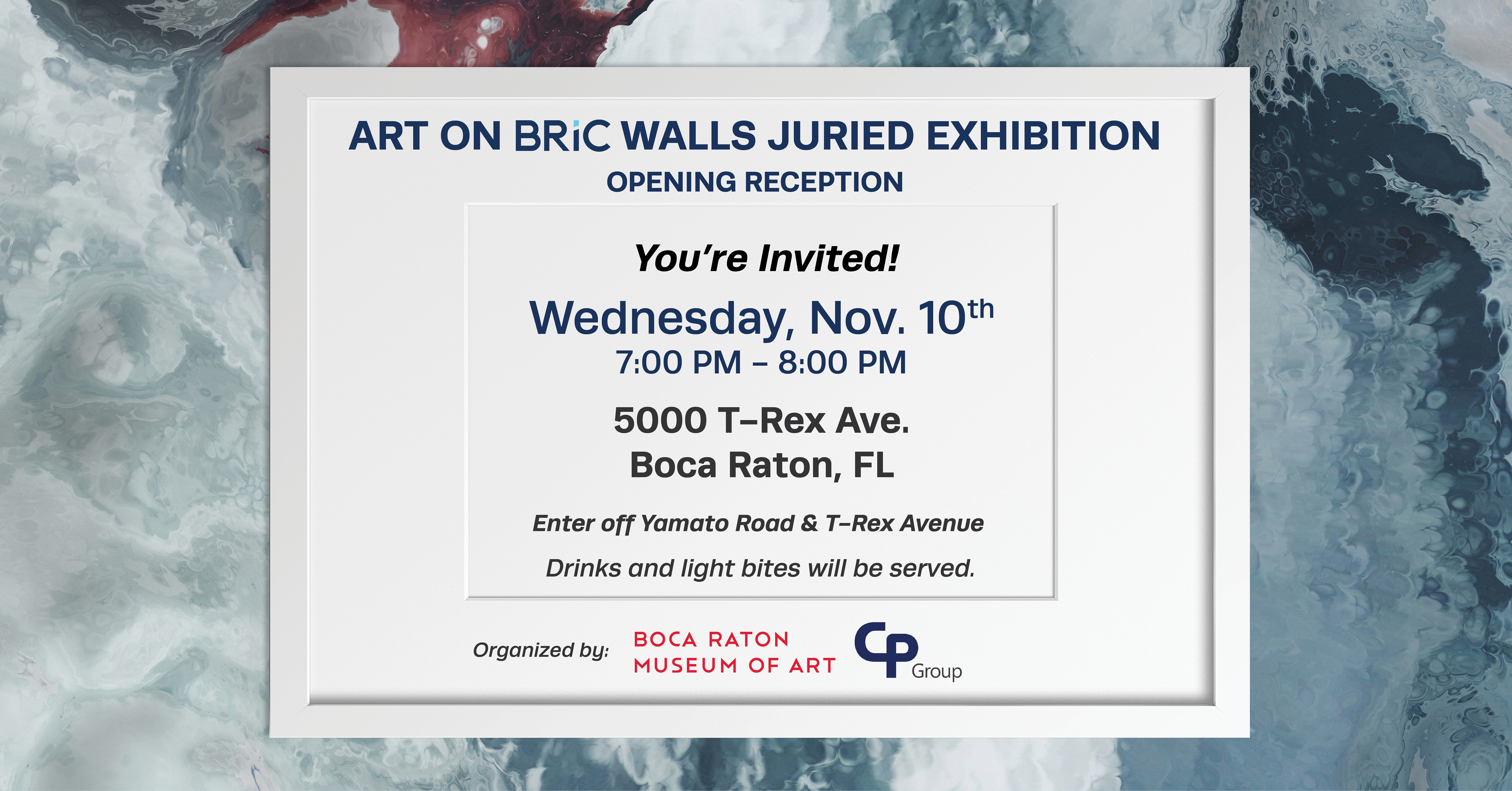 We are excited to unveil a collection of over 100+ exquisite art pieces crafted by local artists in South Florida across our community amenity corridors.
You're invited to join us:
Wednesday, November 10th (RSVP early!)
VIP Guests: 5:00 PM – 6:00 PM
Boca Raton Museum of Art Benefactors: 6:00 PM -7:00 PM
General Public & Local Artists: 7:00 PM – 8:00 PM
Boca Raton Innovation Campus, Amenity Corridor
5000 T-Rex Avenue, Boca Raton Florida 33431 (Please use the Yamato Road Entrance)
Representing a dynamic cross-section of talent from Broward and Palm Beach Counties, the first annual juried exhibition organized by the Boca Raton Museum of Art in association with CP Group will be officially revealed through BRiC's "Amenity Corridor."
Drinks & light bites will be provided.