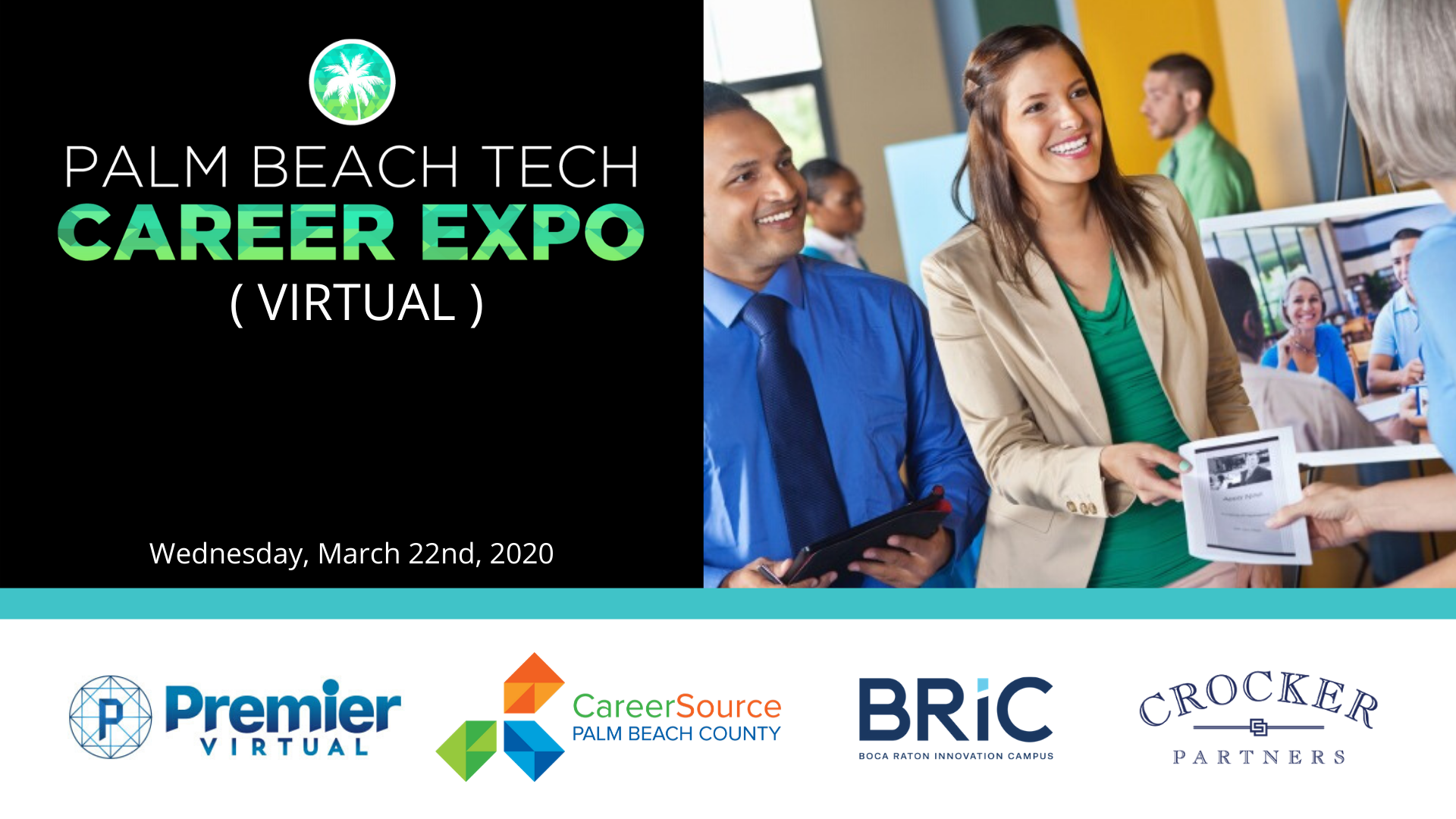 VIRTUAL CAREER EXPO!
Palm Beach Tech's goal is to improve upon the traditional career fair experience by truly engaging both the talent and hiring managers by incorporating technology allow working and non-working tech talent to attend and ultimately connecting them to local South Florida employers.
WHAT TO EXPECT
Virtual Booth: online platform designed to bring employers a wave of talented new job applicants, capture applicant data, and assist in the hiring process.
LIVE "Job Fair": There will be set times throughout the day to connect with tech talent and hiring managers LIVE through the platform to increase candidate interaction and submits to open positions.
Online Educational Sessions: 30 minute educational webinars that will cover a variety of topics such as 'The Importance of Soft Skills' and 'A Multi-Generational Workforce.
AGENDA
9:30 AM – LIVE "Job Fair" Hour (speak with live recruiters)
11:00 AM – 30 minute Educational Session
12:30 PM – LIVE "Job Fair" Hour (speak with live recruiters)
2:00 PM – 30 min Educational Session
4:00 PM – 30 minute Educational Session
6:00 PM – LIVE "Job Fair" Hour (speak with live recruiters)
PRICING
General Admission for applicants is FREE
Sponsorship available between $500 – $1,000
Contact nikki@palmbeachtech.org for PBT and BRiC tenant special pricing