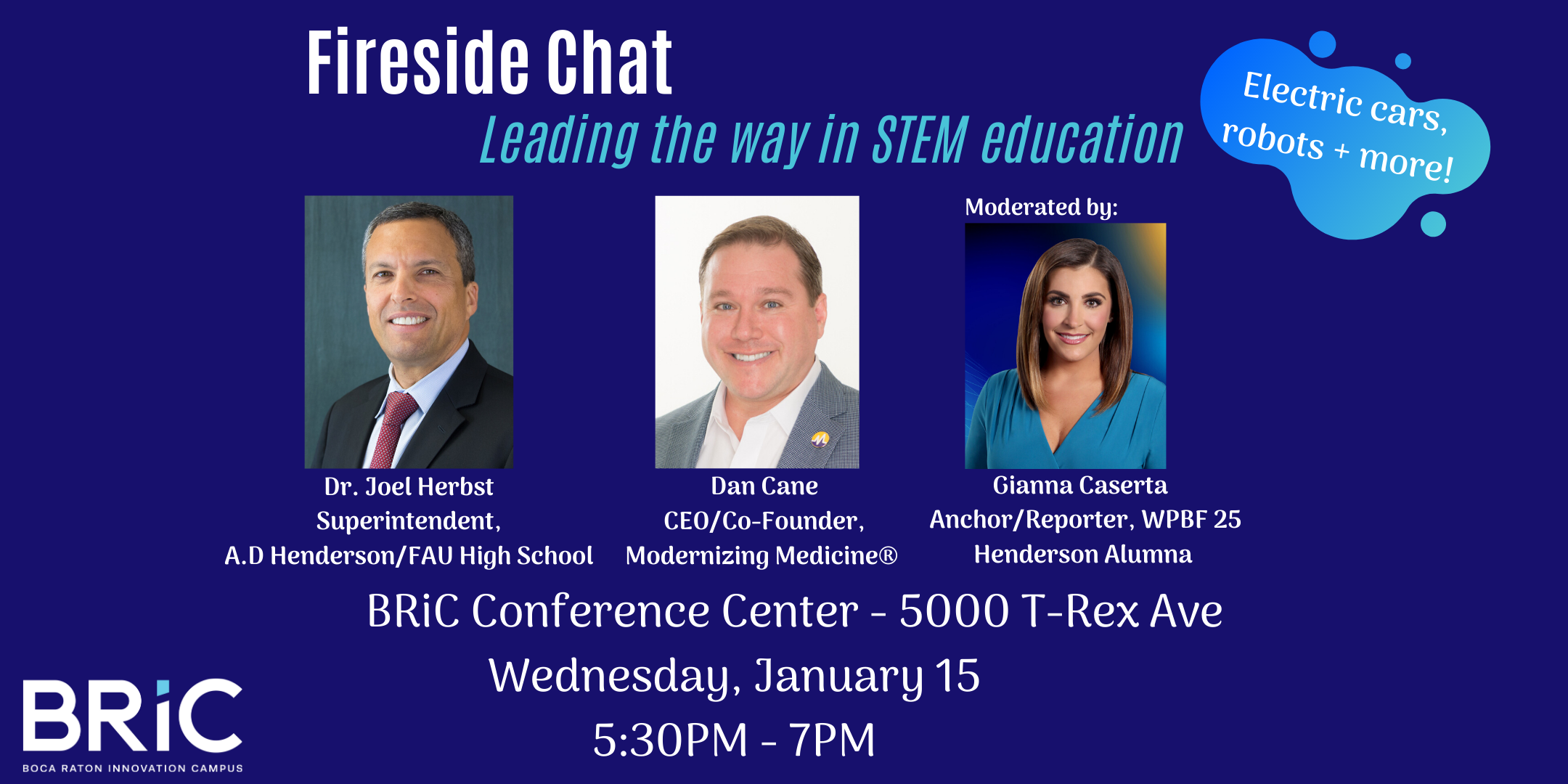 The Cane Institute for Advanced Technologies (TCI) is home to Florida Atlantic University Lab School's STEM Program.
Dr. Joel Herbst, A.D. Henderson University School's and FAU High School's Superintendent, and Dan Cane, CEO and Co-Founder of Modernizing Medicine® + founder of The Cane Institute for Technologies (TCI), sit down to discuss the importance of STEM education. The two community leaders will examine how TCI and the school have become a model for all K-12 schools and school districts to follow in order to create the STEM education pipeline our country desperately needs in an ever-evolving job market.
Moderated by Ch 25's Gianna Caserta, a Henderson school alumna, this intimate discussion will include interactive activations such as:
• Electric Cars
• Electric and Autonomous Go-Karts
• Robots
• Drones and Rockets
• Underwater ROVs
Cocktails and lite bites will be served.
BRiCees can receive 50% off with the discount code BRiC50.