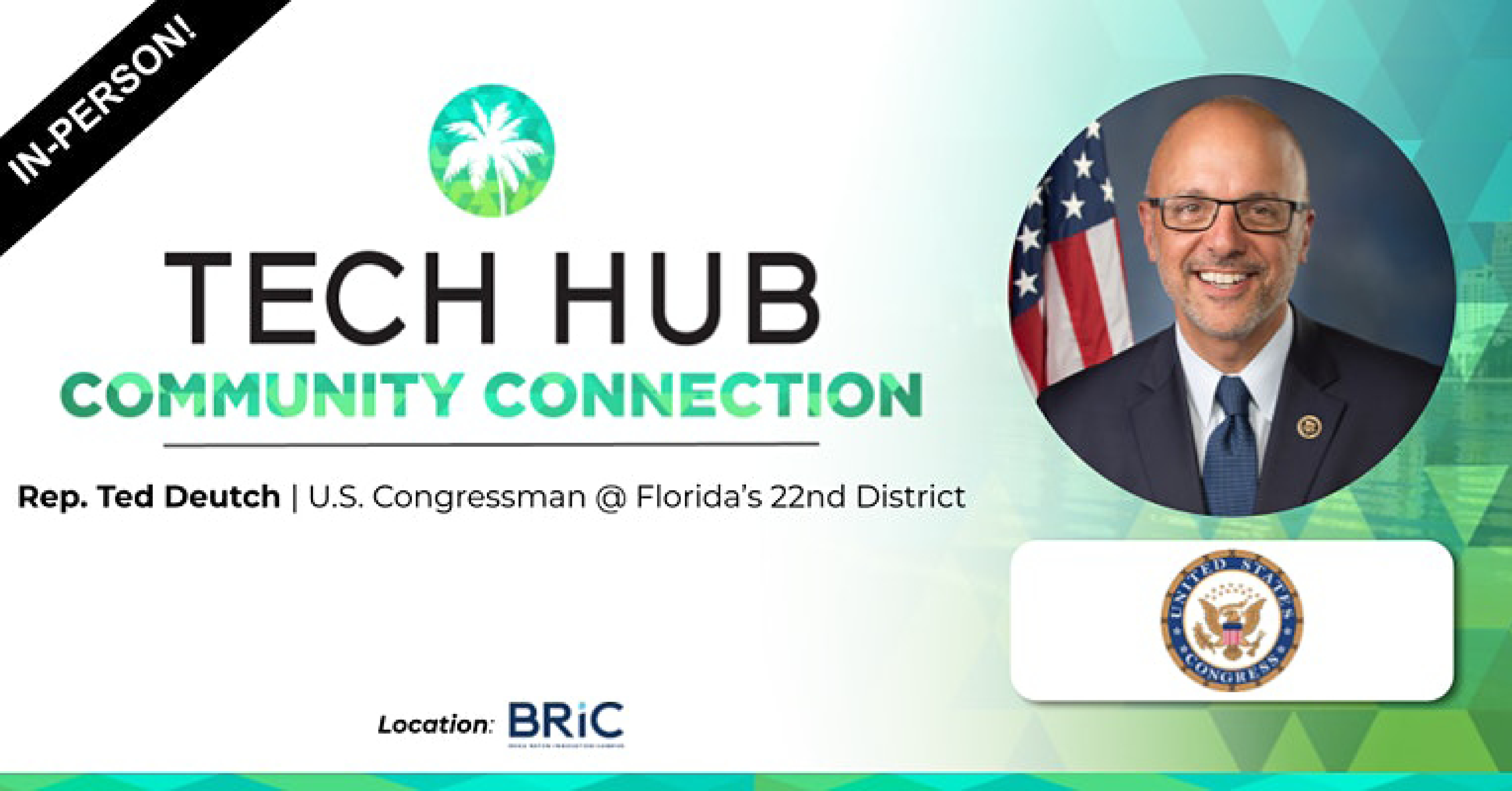 Over the course of the last year and a half, there have been many challenges and adjustments at a regional, national and global level. We are delighted to have Congressman Ted Deutch speak on the issues that are being discussed in Washington, D.C. Congressman Deutch will be addressing Federal policies and legislative initiatives that could impact tech companies and startups in South Florida.
Link: https://www.eventbrite.com/e/community-connection-congressman-ted-deutch-in-person-tickets-168820525737
Ted Deutch will also highlight a few outstanding companies from the region and provide networking opportunities for all who are in attendance.
Congressman Ted Deutch represents Florida's 22nd district, home to communities in northern Broward County and southeastern Palm Beach County in South Florida. Now serving his seventh term in the 117th Congress, he is the Chairman of the House Ethics Committee, a senior member of the House Judiciary Committee, and a senior member of the House Foreign Affairs Committee, on which he serves as the Chairman of the Middle East, North Africa, and Global Counterterrorism Subcommittee.