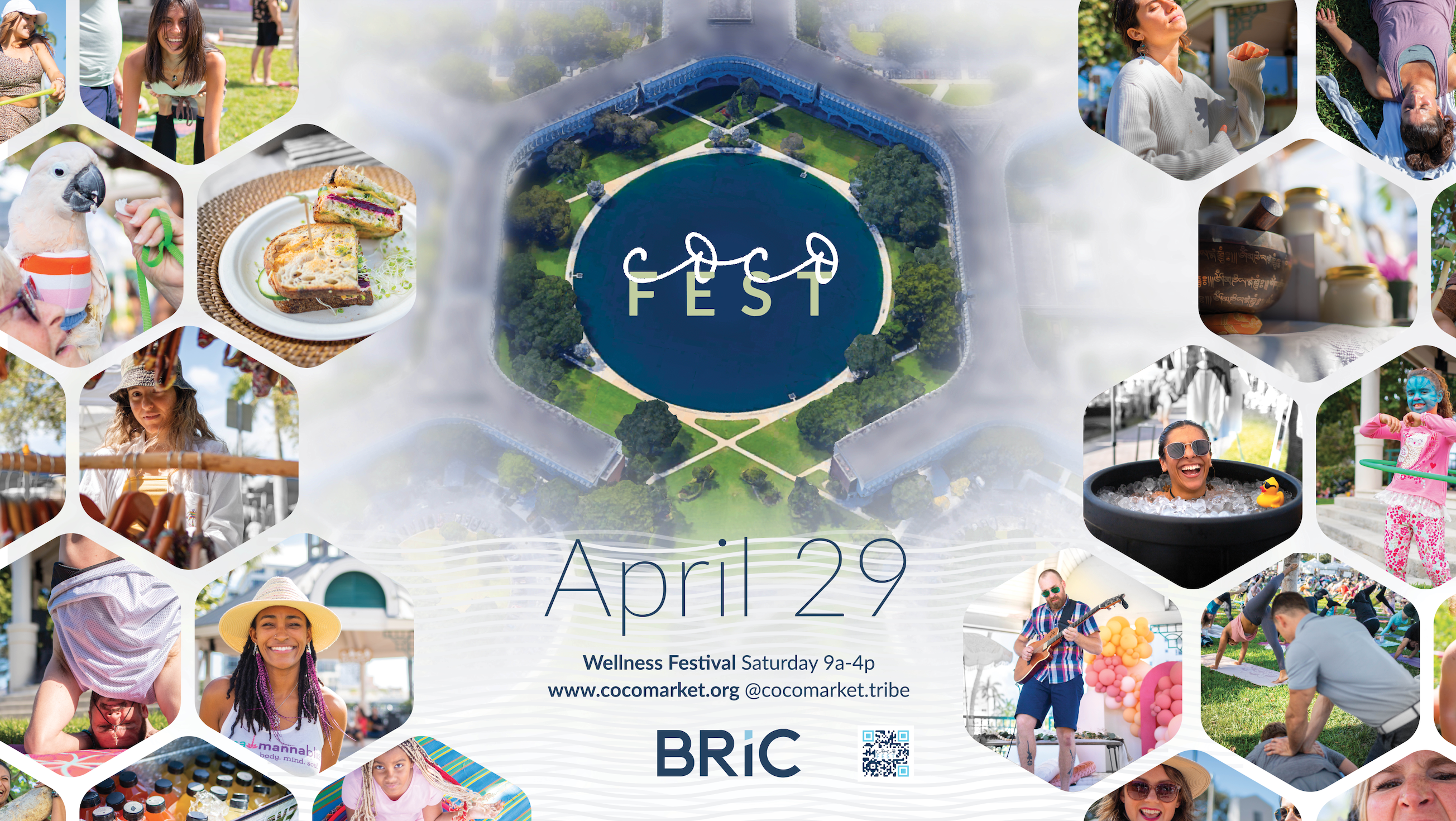 Join us for a family-friendly, personalized wellness experience, designed to promote healing for the mind and body, foster community and create meaningful connections with local businesses.
RSVP Today Here: https://www.eventbrite.com/e/cocofest-at-bric-tickets-557411341327 
CocoFest is based upon an expanded version of Coco Market's popular monthly pop-up wellness markets in Delray Beach in partnership with Boca Raton Innovation Campus, the birthplace of the first personal computer and 1.7 million SF lifestyle office park. CocoFest is the perfect environment to connect with your community, heal your mind and body and collaborate with local and wellness-oriented businesses.
Personalize your wellness experience by choosing your starting wellness zone:
Ascension Gateway: free yoga & movement classes
Family Forest: children and familyfriendly activities
Meditation Garden: meditate with us in various styles
Healing Oasis: massage, cupping, acupuncture, animal therapy, etc
Retail Row: unique, curated vendor market
Performance Patio: listen to local talent
Hydration & Nourishment: food and drink options
At CocoFest you will experience a CocoFest captivating outdoor nature scene and celebrating traditional and modern facets of the wellness community. Activities include permaculture and composting, aerial silk yoga, glass blowing, bracelet making, self-massage, gua sha, chiropractic adjustments and assessments, cupping therapy, acupuncture, acro yoga, live painting a community mural, lawn games, a picnic area and photo booth. The meditation zone will boast a walking labyrinth, sound healing, breath work techniques and cold plunge
Community Greening will be giving away hundreds of trees to Boca residents.