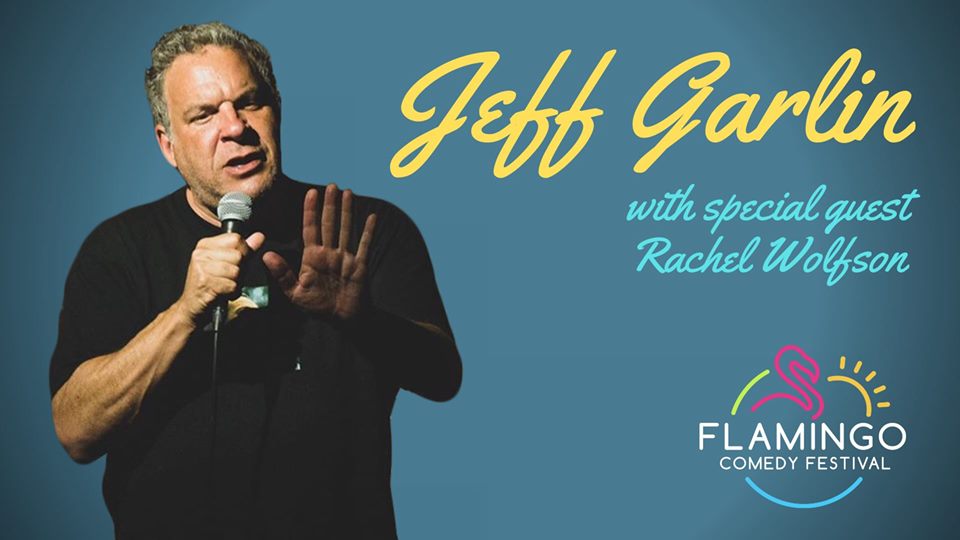 Additional: Ages 18+ | No purchase minimums | First come first serve seating | Free parking available on-site.
Jeff Garlin is a comedian, actor, producer, director, and writer. He is widely known for playing Jeff Greene on the HBO show Curb Your Enthusiasm, Mort Meyers on Arrested Development for Fox and Netflix and Murray Goldberg, the patriarch of the titular family in the ABC sitcom The Goldbergs. His new Netflix Comedy Special is due out in early 2020.
Rachel "Wolfie" Wolfson is a comedian and writer based in Los Angeles, California. Wolfson regularly tours the US and Canada and performs frequent sets at Hollywood comedy clubs. She's also the creator and host of the popular podcast Chronic Relief, where Wolfson invites comedians and other guests to have honest conversations about working in comedy, cannabis use, and mental health. Wolfson was recently named one of the Laugh Factory's up and coming "Fresh Faces." A video clip of Wolfson's standup performance posted on the club's Instagram page has earned over 4 million views. Wolfson is also the creator of Wolfie Memes, a social media account featuring the comedian's original jokes and creative meme content, which are often shared widely online. Wolfie Memes have been posted by Snoop Dogg, Tommy Chong, Worldstar Hip-hop and various media outlets, earning Wolfson's content millions of views. In 2017, a feature interview by the publication Merry Jane referred to Wolfie Memes as "the Ultimate Millennial Stoner Girl Instagram Account." Wolfson's also co-host of the YouTube channel The Budd, founded by Olivia Alexander, CEO of the luxury lifestyle cannabis brand Kush Queen. The Budd has over 70,000 subscribers and the channel's videos regularly earn over 500,000 views. Wolfson has appeared as a guest on the Doug Benson podcast Getting Doug with High and she's performed with Kevin Nealon and Jeff Garlin and regularly opens for comedian Felipe Esparza. Wolfson is a guest contributing writer for Playboy, High Times, and Vice Magazine. She's also been featured on the cover of Dope Magazine.